Fast and robust complex event processing using Apache Ignite
The requirements of modern business go far beyond the traditional offline analytics. Business needs an infrastructure that fully supports new interactive models of communication with client.
Marketing and decision-making solutions need to be moved from offline notification pattern to direct interaction with the client, carrying out planned or forecasted business activities directly at the moment of client performing actions that have impact on business: when the client is using business services, when making purchases and so on – all the activities that may affect business negatively and positively.
Dynamic detection of entering into or leaving from business-defined client segments, accurate and timely targeting of the product depending on the time, place and customer behavior, therefore the analytical platform has to have the abilities to process terabytes of information, make decisions in real time based on corporate and external analytical services. 
The solution should also respond quickly to changes in business, bringing to the production all the changes in data integration processes, analytical algorithms and mathematical models.

1.    Technologies that will be covered
Data integration (ETL): real-time data integration with minimal latency of delivering data to analytical services and active data lake;
Complex event processing (CEP), that is pluggable part of real-time ETL processes;
Real-time decision making (RTDM) and analytical services with exceptional highload.
2.    Purpose of the talk (problem, solution, etc.)
Solving of modern marketing cases on the real-time processing engine based on in-memory data grid (Apache Ignite).
3.    Target audience
Marketing and Risk management professionals. BigData architects. Data scientists.
4.    What the audience will take away
The advantages of in-memory data grid technologies for solving modern business cases requiring fast data, real-time analytics and low Time2Market delivering changes to production.
Speakers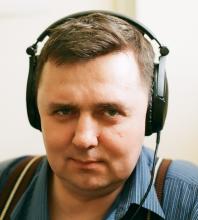 https://www.linkedin.com/in/victor-khodyakov-38514473/