Hotel Search, Scalability, and Apache Ignite
As the use of B2B API systems grow, scaling up legacy systems to meet the increasing transaction volume eventually start hitting technical limits or becomes cost prohibitive. When the Hotel Search platforms at JacTravel was approaching these barriers, the in-memory caching and compute features in Apache Ignite were instrumental in breaking these barriers. This talk takes a quick dive into the journey building the system.
Speakers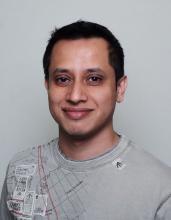 Senior Consultant
at
CG Consultancy
Musaul has been working with distributed and in-memory systems to build high-transaction, latency sensitive systems since 2007. As a Senior Consultant at CG Consultancy, he is working with a number companies within the travel industry such as JacTravel, OAG, and TUI to help introduce Apache Ignite based grid systems. Musaul has formerly worked in investments banks including Credit Suisse, HSBC, and Barclays developing high-transaction systems using grid, caching, and messaging technologies.