Persistent Memory, NVM Programming Model, and NVDIMMs
The Storage Networking Industry Association (SNIA), its technical work, and its outreach initiatives are key contributors to an ecosystem driving system memory and storage into a single, unified "persistent memory" entity. Learn how the SNIA Non Volatile Memory Technical Work Group is delivering specifications describing the behavior of a common set of software interfaces that provide access to non volatile memory, and how hardware and OS support persistent memory today.
Speakers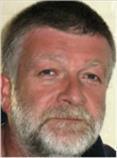 Director and Vice Chair
at
SNIA Europe
Alex has been active in the Storage Networking Industry Association (SNIA) since joining member company NetApp in 2005 after more than 30 years in a variety of roles in the software industry. With a background in software development, support, sales and a period as an independent consultant, Alex is now part of NetApp's Office of the CTO that supports industry activities and promotes technology and standards-based solutions.  Alex is a member of the SNIA Technical Council and serves as the co-chair of the SNIA Solid State Storage Initiative.