Accelerate MySQL® for Demanding OLAP and OLTP Use Cases with Apache® Ignite™
Schedule
June 20, 02:35pm
You'll learn:
How to overcome the limitations of the MySQL architecture for big data analytics by leveraging the parallel distributed computing and ANSI SQL-99 capabilities of Apache Ignite
How to use Apache Ignite as an advanced high performance cache platform for hot data
The strategic benefits of using Apache Ignite instead of Memcached, Redis®, Elastic®, or Apache® Spark™
At the end of this talk, you will understand how incorporating Apache Ignite into your architecture can empower dramatically faster analytics and transactions when augmenting your current MySQL infrastructure.
Speakers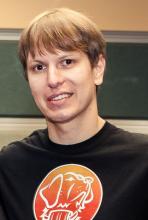 Peter co-founded Percona in 2006, assuming the role of CEO. Percona helps companies of all sizes maximize their success with MySQL. Percona was named to the Inc. 5000 in 2013. Peter was an early employee at MySQL AB, eventually leading the company's High Performance Group. A serial entrepreneur, Peter co-founded his first startup while attending Moscow State University where he majored in Computer Science.
As CEO of Percona, Peter enjoys mixing business leadership with hands on technical expertise. Peter is co-author of High Performance MySQL published by O'Reilly, one of the most popular books on MySQL performance. Peter blogs regularly on Percona Database Performance Blog and speaks frequently at conferences. Peter lives in North Carolina with his wife and two children. In his spare time, Peter enjoys travel and spending time outdoors.
Product Manager
at
GridGain Systems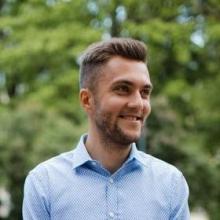 Denis is an expert in distributed systems and platforms who developed his skills by consistently contributing to Apache Ignite In-Memory Data Fabric and helping GridGain In-Memory Data Fabric customers build a distributed and fault-tolerant solution on top of their platform.
Before joining GridGain and becoming a part of Apache Ignite community, Denis worked for Oracle Inc. where he led Java ME Embedded Porting Team helping Java opening new boundaries by entering IoT market.
Currently, Denis takes the role of Product Manager in GridGain and PMC Chair in Apache Ignite, leading both products to an exciting future.