Apache Ignite - A Memory-Centric Approach to Durable Distributed Systems
Schedule
June 21, 10:50am
Apache Ignite is one of the fastest growing Apache projects. The presentation will take the audience on a roadmap discovery of Ignite moving to a memory-centric storage model, supporting both, fast in-memory and durable on-disk data, and blending a distributed SQL database with an in-memory key-value data grid. We will cover differences in modern storage systems and dive in detail in how Ignite durable memory is architected, including:
Page-based off-heap architecture
B+Tree indexes
Write-ahead-log (WAL)
Data checkpointing
Speakers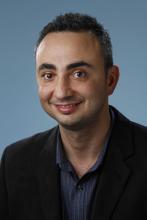 As a founder and Chief Product Officer at GridGain, Dmitriy Setrakyan is responsible for leading product development, professional services, and customer support operations. Dmitriy has been designing, architecting and developing software and applications for over 15 years and has expertise in the development of distributed computing systems, middleware platforms, financial trading systems, CRM applications and similar systems.
Prior to GridGain, Dmitriy worked at eBay where he was responsible for the architecture of performance sensitive high-traffic components of an add-serving system processing several billion hits a day. Before that Dmitriy served as a Lead Architect at Fitech Labs, focusing on high-performance software for trading systems, where he jump-started a new distributed caching and grid computing product line scaling out to 100s computers.
Dmitriy holds a Bachelor of Science in Computer Science from University of California at Davis specializing in Networking and Algorithms.