Creating a Dynamically Re-Configurable Event-Driven Architecture for Financial Services
Schedule
June 20, 01:40pm
Today, the traditional financial institutions are facing the challenge to take on a new role in the digital economy. To grab the attention of the new generations of possible clients and to compete with new competitors , they need to reinvent their service offering.
For this, they are facing new requirements.
The new services must create and manipulate new types of data and combine it with the existing legacy data.
The required interaction throughputs are an order of magnitude larger than generated by the existing banking channels.
And the expected time to market is unseen.
The existing backend systems are architectural and technology wise not geared up for these challenges. A new solution approach is needed.
In this talk, we illustrate how The Glue leverages the combination of an event driven business modelling, the affinity collocation of data and processing offered by an in memory data and processing grid with embedded persistence, and containerized deployment to enable financial institutions to design, develop, test, deploy and change services fast in a controlled and non intrusive way.
As such they can evolve from a rigid organisation to a business agile approach where change is fostered rather than avoided.
In addition, the inherent capabilities of the new architecture enable banking grade non functional requirements. We illustrate how we achieve these for 3 of the most important NFRs :
exactly once processing;
easy performance tuning with a predictable scaling model;
business availability under all disaster scenarios.
Speakers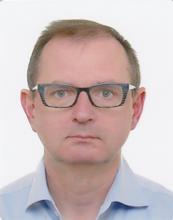 Danny Goovaerts is CTO of The Glue. Danny has more than 20 years of experience in analysis, design and delivery of advanced software solutions,
mainly in the financial services industry (clearing and settlement, retail banking, asset management, SWIFT connectivity,...).
He was the head of the architecture and development teams for several software products for data access, messaging and connectivity.
He strongly advocates that non-functional requirements have to be handled as first-class citizens.
One of his guiding principles is : "Find a solution for your problem, not vice versa".