Using Hazelcast as the Serving Layer in Kappa Architecture
Many Industries have a combined need to view and process big and fast data.
Previously tools such as Hadoop allowed the processing of large data sets but at high latency and stream processing systems processed small amounts of data very fast.
Recently new architectures have been suggested to combine both of these to provide a single solution for big and fast data.
This presentation looks at the Kappa Architecture (http://milinda.pathirage.org/kappa-architecture.com/) and the role Hazelcast can play as the real-time serving layer. It also discusses a new architecture configuration, code named Mu, that builds on the Kappa and Lambda Architectures.
Speakers
Lead Solution Architect
at
Deutsche Bank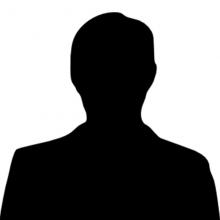 Oliver is an experienced architect, developer and consultant with over 18 years experience in the IT industry working in all areas of the SDLC. He has worked in a range of industries including global capital markets, finance, government, telecommunications and retail. His career has moved through being a developer, senior developer, technical and pre-sales consultant to architecture. He has been working continuously with Java since version 1.1.
Oliver's areas of focus today are in memory data grids, particularly in grid event driven processing, micro services deployed over the top of IMDGs and combining IMDGs with big data solutions