Using In-memory Computing for Fraud Detection
Schedule
June 20, 04:45pm
A real time fraud intelligence platform requires machine learning capabilities as well as customizability by industry, to be effective. For example, in an online travel business, understanding where a flight ticket is purchased and where a user is going has an impact on determining fraud. But for a gaming company, the metrics for understanding fraud are somewhat different, as it's important to understand how a user buys an in-game credit and how soon thereafter that credit used.
Simility implemented a sophisticated platform, both as a service as well as on-premises software, delivering rapid fire fraud analytics across millions and billions of data points.
To handle millions of transactions per hour, and to accomplish transaction and analytic processing in milliseconds, for in-line systems such as financial services and travel customers, in-memory computing becomes a requirement. Simility's complex scale out microservices based architecture incorporates Redis, and Cassandra. Join this session to learn about their experience incorporating machine learning algorithms in real time to detect fraudulent behavior and the technology stack that maximized scale and availability.
Speakers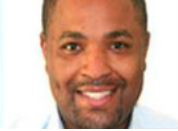 David has a track record of launching technology start-up companies into the EMEA region, he also is a proven sales executive with experience at several of the world's most influential enterprise technology providers. Before Redis Labs, he was the General Manager for Couchbase, Inc. EMEA where he was responsible for building the EMEA business from its inception, resulting in Couchbase gaining customers from some of the largest brands across the region. Prior to joining Couchbase, he was the EMEA Sales Director for Terracotta Inc, where he was responsible for building the EMEA business from scratch, which grew rapidly resulting in being acquired by Software AG (Frankfurt TecDAX: SOW). David also held positions at Oracle Corporation where he was responsible for driving the Middleware business for Financial Services, also Sun Microsystems and Progress Software.
David holds a Bachelor of Science degree in Distributed Information Systems and a Higher National Diploma from the University of East London, United Kingdom.
VP of Engineering
at
Simility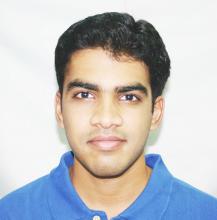 Ravi is the Head of Engineering at Simility, a startup developing cutting-edge fraud detection and prevention solutions. His team is responsible for building state-of-the-art rule and AI engines that analyze billions of transactions a day. Before Simility, Ravi was an engineer and a manager at Google's Trust & Safety group. There, he worked on systems that helped prevent various forms of fraud and abuse on Google's search and ad products.