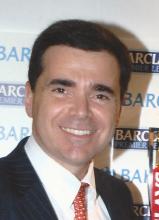 Francesco de Marchis – CTO JacTravel Group
Francesco de Marchis has been responsible for JacTravel's IT division since November 2016. At JacTravel he is driving an innovative Technology and Product Roadmap to enhance the business in the competitive Travel and Hospitality arena.
Prior to JacTravel, Francesco was the CTO for Lowcost Travel Group where he led a Digital Transformation Program bringing the company to become a key innovator player in the Travel Technology domain.
Other previous roles included:
• CIO of Play.com building a new Digital e-commerce offering in the media business while expanding the 3rd parties offering bringing Play.com to become the 3rd largest marketplace in UK.
• CIO/CTO for Travel Companies like Orbitz World Wide and Travelport where he accomplished major complex platform implementation and migrations.
• Before coming to the UK, Francesco worked for 12 years in the USA playing a key role in the E-Commerce market. As VP of Product Development for ATG, he led the implementation of the E-commerce Suite which was awarded #1 in Gartner Magic Quadrant and best product of the year 2004-2006.
Francesco has a degree in Electrical Engineers and Computer Science from University of Rome. He lives in North London with his wife and 2 sons.