In-Memory Computing Brings Operational Intelligence to Business Challenges
Every day, businesses face the challenge of analyzing and responding in the moment to fast-changing data, and the workloads are only getting larger. In diverse applications, including cable media, IoT, logistics, financial services, medical monitoring, and more, companies need"operationalintelligence" – the ability to identify patterns and trends that impact competitiveness and then take immediate action. As legacy, database-centric software architectures have become increasingly overtaxed, in-memory computing(IMC)has stepped in to meet the need. This talk explores several use cases in which IMC techniques, both data-parallel and stream-oriented, have been applied to real-world applications and created breakthroughs in performance and scalability.
Speakers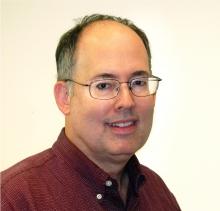 CEO
at
ScaleOut Software, Inc.
Dr. William L. Bain founded ScaleOut Software in 2003 to develop in-memory data grid and in-memory computing products. As CEO, he has led the creation of numerous innovations for integrating data-parallel computing with in-memory data storage. Bill holds a Ph.D. in electrical engineering from Rice University. Over a 38-year career focused on parallel computing, he has contributed to advancements at Bell Labs Research, Intel, and Microsoft, and holds several patents in computer architecture and distributed computing. Bill founded and ran three start-up companies prior to ScaleOut Software. The most recent, Valence Research, which developed and distributed Web load-balancing software, was acquired by Microsoft Corporation and is a key feature within the Windows Server operating system. As an investor and member of the screening committee for the Seattle-based Alliance of Angels, Bill is actively involved in entrepreneurship and the angel community. Bill has presented at the prior three IMCS conferences in San Francisco.