When Scientific High Performance Computing (HPC) meets Big Data Tools
The NEC Auroroa Tsubasa Line is the latest vector processor technology to reach HPC. It represents the culmination of decades of R&D in traditional scientific HPC - the computers used for scientific simulations of weather, fluid dynamics etc.

The question is: can those vector processors, optimized for large scale physical and mathematical calculations, contribute to present day Big Data Analytics challenges?

We believe the answer is YES. 
Speakers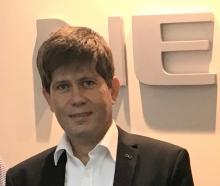 Generam Manager of the NEC Israeli Research Center
at
NEC Corporation of America
https://www.linkedin.com/in/tsvilev/
Tsvi Lev
General Manager, NEC Corporation's Israeli Research Center
Tsvi Lev is the General Manager of NEC Corporation's Israeli Research Center, the first Open
Innovation center of NEC globally. Before that Tsvi was VP of Strategy at Amdocs, leading the
Amdocs team in the AT&T Open Innovation Organization – the Foundry. Previously, Tsvi
managed the R&D Center of Samsung Electronics in Israel, a center devoted to innovation and
cutting-edge development for Samsung's future consumer electronics and cloud products.
Tsvi was an Entrepreneur in the Mobile Multimedia and Computer Vision space, and sold his
company to Emblaze Systems. Tsvi holds a Masters in Theoretical Physics, is the author of
numerous patents, and a frequent speaker at events related to technological innovation.