Top-5 Innovations of Oracle's Database In-Memory
Database architectures are fundamentally changing due to new technologies and new requirements driven by real-time enterprises.  Businesses must be data-driven, agile, and efficient, and react rapidly to changing data to make important business decisions.  They require analytics at the speed of thought, to deliver immediate, actionable insights from their data, with zero to minimal impact to their operational data and workflow.  Oracle delivers the technology needed to enable real-time intelligence with it's Database In-Memory product.  Database In-Memory (DBIM) accelerates analytic queries by orders of magnitude by using an in-memory columnar data format and leveraging modern hardware technologies such as SIMD vector processing.  It's novel dual-format architecture brings performance to both analytics and mixed workloads without any application changes.  Since 2014, when Larry Ellison first introduced DBIM to the world and proclaimed how it processes data at "ungodly speeds", Oracle has advanced it's In-Memory technology with ground-breaking innovations year after year.  This talk will present, in detail, the Top-5 transformational technologies developed in Database In-Memory since inception, which have solidified it as cutting edge by customers and analysts alike, and the go-to product for businesses needing real-time intelligence.
Speakers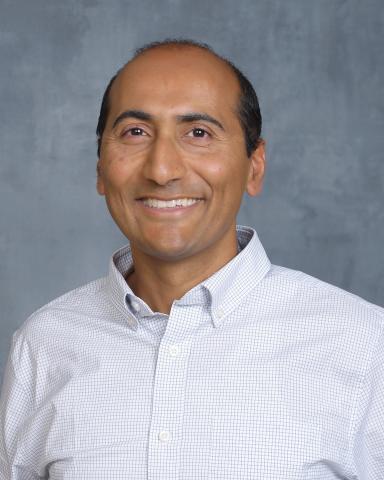 Vice President, In-Memory Database Technologies
at
Oracle
Shasank Chavan is the Vice President of the Data and In-Memory Technologies group at Oracle. He leads an amazing team of brilliant engineers in the Database organization who develop customer-facing, performance-critical features for an In-Memory Columnar Store which, as Larry Ellison proclaimed, "processes data at ungodly speeds". His team implements novel SIMD kernels and hardware acceleration technology for blazing fast columnar data processing, optimized data formats and compression technology for efficient in-memory storage, algorithms and techniques for fast in-memory join and aggregation processing, and optimized in-memory data access and storage solutions in general. His team is currently hyper-focused on leveraging emerging hardware technologies to build Oracle's next-generation, highly distributed, data storage engine that powers the cloud. Shasank earned his BS/MS in Computer Science at the University of California, San Diego. He has accumulated 20+ patents over a span of 20 years working on systems software technology.