Many banks and financial institutions have, over the past 20-30 years, built upon a core processing system for their deposits, lending, and other banking products.  These additions were for channels, product processing, incorporation of a general ledger and so forth, but in a manner that facilitated the creation of monolithic core applications.  At this juncture where customer experience is the major impetus driving how banks respond in the marketplace, monolithic applications while highly performant can also become an impediment when trying to respond with agility.

This session will seek to address the following key pain points:  1) ability to modernize the core systems with minimal risk and 2) provide seamless real-time and/or batch-based information flow between core systems and cloud applications leveraging in-memory techniques as part of a Digital Integration Hub.
During this session, we will cover the major drivers in the banking industry today.  As we transition to progressive modernization of the core system we will explore the opportunity to leverage an ecosystem of banking products including pricing and other attributes as a means to enable that modernization.   We will then show a demo of three (3) specific banking product pricing use cases and how they enable agility from real-time information flow from core systems via a digital integration hub.

The product and pricing management capabilities are provided by Zafin and the integration with core systems information is achieved via the IBM Z Digital Integration Hub.
Speakers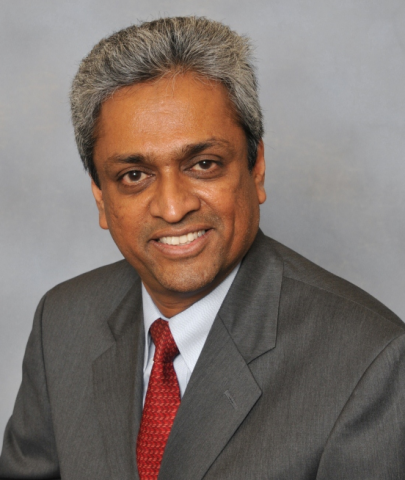 Venkataraman
Balasubramanian
Chief Technology Officer
at
Zafin
Bala brings to Zafin his deep and varied experience, working around the globe in financial services and the information technology sector. Previously serving as CTO, Banking and Capital Markets for DXC Technology, he is a welcome addition to Zafin as a banking industry Subject Matter Expert (SME).
Although he now calls New York home, Bala is truly a global citizen. He has worked in China, Taiwan, Hong Kong, Singapore and India, gaining valuable experience along the way which he brings to his current role at Zafin. Bala's experience at both major international companies, like Xerox and IBM, and smaller startup companies offers multiple industry perspectives.
Over the course of his career, whether at large corporations or small startups, Bala has worked in many different areas of the business, including business management, services sales and delivery, strategic planning, solutions architecture, indirect channel management and more. Bala plans to use this experience to benefit Zafin's current and future clients.

Distinguished Engineer
at
IBM
Mythili is a Distinguished Engineer at IBM and leads IBM Z (mainframe) Analytics Architecture and Technology and is also the CTO for Z Financial Services Sector. Mythili has been with IBM for over 29 years working with large enterprise clients in various capacities. Her current responsibilities include working with clients across various industries to help modularize and modernize core systems for agile integration with hybrid cloud and ecosystem partners, along with leading the technical strategy for definition of open-source based analytics and cognitive technologies integrated with high value enterprise data and transactional environments.