Accelerate MySQL® for Demanding OLAP and OLTP Use Cases with Apache® Ignite™
Apache Ignite is the leading open source in-memory computing platform. It provides vast speed and scale to RDBMS-based applications. Apache Ignite is inserted between existing application and data layers and works with all common RDBMS, NoSQL and Hadoop® databases.
As data volumes continue to increase exponentially, businesses continue to demand accurate real-time data analysis. That is extremely difficult to achieve with MySQL alone. Many MySQL users have leveraged additional open source and commercial solutions to enhance MySQL's capabilities and add in-memory computing functionality. However, these point solutions lack the full functionality of an in-memory computing platform like Apache Ignite.
At the end of this talk, you will understand how incorporating Apache Ignite into your architecture can empower dramatically faster analytics and transactions when augmenting your current MySQL infrastructure.
Speakers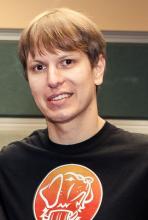 Peter co-founded Percona in 2006, assuming the role of CEO. Percona helps companies of all sizes maximize their success with MySQL. Percona was named to the Inc. 5000 in 2013. Peter was an early employee at MySQL AB, eventually leading the company's High Performance Group. A serial entrepreneur, Peter co-founded his first startup while attending Moscow State University where he majored in Computer Science.
As CEO of Percona, Peter enjoys mixing business leadership with hands on technical expertise. Peter is co-author of High Performance MySQL published by O'Reilly, one of the most popular books on MySQL performance. Peter blogs regularly on Percona Database Performance Blog and speaks frequently at conferences. Peter lives in North Carolina with his wife and two children. In his spare time, Peter enjoys travel and spending time outdoors.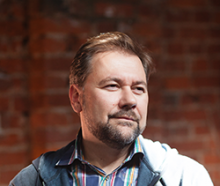 Founder & CTO
at
GridGain Systems
Nikita is founder and CTO of GridGain Systems; started in 2007 and funded by RTP Ventures and Almaz Capital. He has led GridGain to develop advanced and distributed in-memory data processing technologies — the top in-memory data fabric starting two times per second every day around the world.
Nikita has over 20 years of experience in software application development, building HPC and middleware platforms, contributing to the efforts of other startups and notable companies including Adaptec, Visa and BEA Systems. Nikita was one of the pioneers in using Java technology for server side middleware development while working for one of Europe's largest system integrators in 1996. He is an active member of Java middleware community, contributor to the Java specification, and holds a Master's degree in Electro Mechanics from Baltic State Technical University, Saint Petersburg, Russia.