Global Resilient Trade Clearing with In-Memory Data Grids
Straight-Through Processing in high-volume trade clearing systems is a demanding process. The systems have to process millions of messages per second. Such process requires collaboration between multiple parties, in multiple geographical regions. Taking into account throughput and distances only asynchronous communication is available. Still, validations and clearing transactions must progress globally and transparently.
Coordination of the transactions needs a high performing, scalable and reliable state management to track each trade, manage communication, and ensure in order processing.
The presentation covers architectural decisions taken during implementation such as:
- Global separation of responsibilities and communications between locations
- Resilience to failures and method of recovery
- Transaction coordination methodology, audit, and reconciliation
- Software patterns
Speakers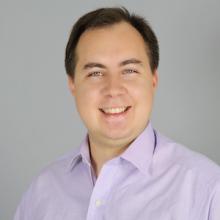 Senior Solution Architect
at
EPAM Systems Ltd.