Preparing for a Unified IMC Architecture by 2020
According to Gartner's 2017 Market Guide for In-Memory Computing, one of the key takeaways from the report noted, "Gartner believes that the current separation between IMDG, IMDBMS, stream analytics and possibly other IMC technologies will increasingly blur during the next three to five years to give birth to a unified IMC platform, which will absorb most of the capabilities of these technologies."
While companies are using individual IMC technologies for different use cases, the real transformation of the business becomes possible when IMC computing supports transactional and analytical processes end-to-end, across different data distribution, processing, analytics, visualization and storage steps. However, when businesses use different IMC components in mixed environments of open source and proprietary solutions, it adds complexity and cost to building a seamless modern, high-throughput infrastructure.
Join this session to learn how adopting a unified IMC architecture is necessary for companies to keep pace with insane volumes of data, and the demand for unprecedented performance, as well as requirements for real-time operational insights in order to innovate and truly transform their business.
Steve Wilkes, Co-Founder and CTO of Striim, will present on the benefits of using a unified IMC approach to build a "streaming-first" smart data architecture. Attendees will learn:
How different IMC technologies can be combined to enable a modern, streaming data architecture
Best practices in ensuring scalability, reliability, and security in a unified IMC approach
Real-life customer examples using a unified IMC approach to accelerate streaming data integration and analytics use cases
Speakers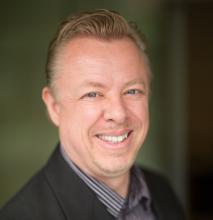 Chief Technology Officer
at
Striim
Steve is co-founder and CTO of Striim. Prior to founding Striim, Steve was the senior director of the Advanced Technology Group at GoldenGate Software, focused on data integration. He continued in this role following the acquisition by Oracle, where he also took the lead for Oracle's cloud data integration strategy. Earlier in his career, Steve served in senior technology and product roles at The Middleware Company, AltoWeb and Cap Gemini's Advanced Technology Group. Steve holds a Master of Engineering degree in microelectronics and software engineering from the University of Newcastle-upon-Tyne in the UK.