Realizing the Benefits of Persistent Memory with the NVM Programming Model and NVDIMMs
The convergence of memory and storage has been realized with the help of the NVM Programming Model and NVDIMMs. Many end users are taking advantage of high speed byte addressable access to Persistent Memory. Learn how the NVM Programming Model and NVDIMMs are helping to accelerate the availability of software that enables Persistent Memory hardware.
Speakers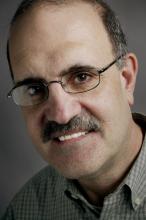 Jim Pappas is the Director of Technology Initiatives in Intel's Data Center Group. In this role, Jim is responsible to establish broad industry ecosystems that comply with new technologies in the areas of Enterprise I/O, Energy Efficient Computing, and Solid State Storage. Jim has founded, or served on several organizations in these areas including: PCI Special Interest Group, SNIA, InfiniBand Trade Association, Open Fabrics Alliance, The Green Grid, and several emerging initiatives in his newest focus area of Solid State Storage. Mr. Pappas has previously been the Director of Technology Initiatives in Intel's Desktop Products Group, and successfully led technologies such as AGP Graphics, DVD, IEEE 1394, Instantly Available PC, PCI, USB, and other advanced technologies for the Desktop PC. Mr. Pappas has 31 years of experience in the computer industry. He has been granted eight U.S. patents in the areas of computer graphics and microprocessor technologies. He has spoken at major industry events including the Intel Developer's Forum (IDF), WinHEC, Storage Networking World, PC Strategy, Microprocessor Forum, Consumer Electronics Show, Server I/O and the Applied Computing Conference. He holds a B.S.E.E. from the University of Massachusetts, Amherst, Massachusetts.