Why the Future of Graph Databases will be In-Memory
Graph databases have become the fastest growing category in database management systems. They enable organizations to store, manage and analyze large amounts of interconnected data and extract insights and intelligence that were next to impossible with traditional database management technologies.
The essential characteristic of Graph database management systems is the ability to model and store any data in an appropriate way. Because of the need to extract a knowledge based on connections between data points, graph processing contains an enormous amount of random memory accesses. In-memory computing provides an optimal way to build a transactional environment and at the same time provides excellent analytical capabilities on highly connected data.
In this talk, Dominik Tomicevic will explore the benefits, challenges, and limitations of building an in-memory graph database from the ground up. He will cover the underlying infrastructure and show you how in-memory computing can be leveraged to achieve high performance. He will conclude by discussing business cases were in-memory graph databases excel.
Speakers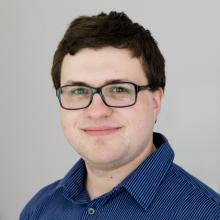 Dominik received his bachelor's degree in computer science from the University of Zagreb. Throughout the years, he has participated in various regional data science competitions and accumulated a number of awards. In 2011, he was selected as one of the 4 people in the world, to receive the Microsoft Imagine Cup Grant, awarded by Bill Gates, for developing game-changing technologies in data processing. In 2016, he founded Memgraph, a venture-backed graph database company focusing on high-performance real-time connected data processing. Memgraph is a Techstars company, backed by some of the top technology investors and entrepreneurs in the UK and the US. In 2017, Dominik was named, by Forbes, as one of the top 10 Technology CEOs in the UK to watch in 2017.