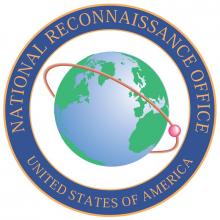 Program Manager
at
National Reconnaissance Office
Hailing from Columbus, OH, LCDR Krueger was commissioned an Ensign in 2003 from the United States Naval Academy with a Bachelor of Science degree in Aerospace (Astronautical) Engineering. Following graduation from USNA, he attended the Navy Cryptologic Officer Basic Course (NCOBC) at Corry Station in Pensacola, FL. LCDR Krueger holds a Master of Science degree in Space Studies from the American Military University (AMU) and a Master of Science degree in Astronautical Engineering from the Naval Postgraduate School (NPS). He has qualified as both a surface and subsurface Direct Support Officer (DSO) within the Information Warfare community and received Network+ and Security+ certificates from CompTIA.
Following his initial training at NCOBC, he was assigned to the Naval Security Group Activity (NSGA) Hawaii in Kunia, HI where he qualified as a DSO and Regional Watch Officer within the Joint Operations Center (JOC) watch floor. Halfway through his tour, LCDR Krueger had the opportunity to go TDY to FBI Honolulu as a subject matter expert and intelligence analyst for one year. He finished his tour as Deputy Chief of the Counterterrorism long-term analysis department.
After his tour in Hawaii, Krueger transferred to the Navy Information Operations Command Maryland (NIOC-M) at NSA/CSS Ft. Meade where he took the reigns as a Team Lead for NSA Red Team computer network assessments. He quickly moved on and became a Project Manager/Planner for these assessments and traveled to multiple COCOMs and government agencies to plan assessments, exercises, and provide invaluable feedback to J2/J3/J6 commanders and officials on securing their networks.
In 2010, LCDR Krueger was sent to COMUSNAVCENT/C5F in Manama, Bahrain where he became an Information Operations (IO)/Special Technical Operations (STO) Division Chief and Computer Network Operations (CNO) subject matter expert. He pushed non-kinetic planning forward by incorporating deliberate non-kinetic effects into CENTCOMs and NAVCENT's top priority CONPLANs. He most recently completed the Space Systems Engineering program at NPS where he also earned his Joint Professional Military Education (JPME) Phase I from the Naval War College. LCDR Krueger is currently serving at SPAWAR Space Field Activity (SSFA) Chantilly, VA. He has had the opportunity to perform multiple roles as a Program Manager, Contracting Officer's Technical Representative, and Branch Chief within the Advanced Systems and Technology Directorate, and Ground Enterprise Directorate of the National Reconnaissance Office.