In-Memory: The Foundation of the Internet of Things
Jason Stamper – Analyst, Data Management and Analytics, 451 Research
In his keynote, Jason will look at some of the challenges that in-memory approaches to data and data processing are helping to overcome today. But he will also gaze into his crystal ball to ask what the future holds for in-memory computing. Specifically, how will in-memory approaches change in the next three to five years, as it is increasingly relied upon to support the emerging Internet of Things? Jason will also briefly look at some of the other nascent technologies that are likely to be used in parallel with in-memory computing, and he'll wrap up by asking what kind of role in-memory is likely to play in related areas such as cloud computing and edge analytics.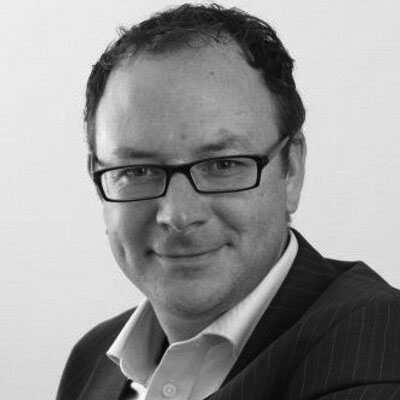 Today, in his role as Analyst in the Data Platforms and Analytics group within 451 Research, Jason Stamper is part of a team building up the group's Internet of Things (IoT) coverage. Jason is also responsible for covering operational databases, data grids and data fabrics, event/stream processing and search-based analytics.
Jason has over 20 years of experience in the IT sector, having started his career on the technology news desk at the Daily Express. He was the editor of Computer Business Review magazine from 2001 to 2014, and was also Technology Editor at the New Statesman.
Jason meets regularly with the most influential people in the industry. He has interviewed the CEOs of hundreds of technology companies, including the likes of IBM, Oracle, HP, EMC, SAP, SAS and Autonomy. He has interviewed the inventors of iconic technologies like Java, UNIX, the BlackBerry and the Kindle. Jason has been quoted in The Evening Standard and the Guardian, and he sat on the panel of judges for the prestigious Information Management Awards. He has also been interviewed by the BBC World Service and The Guardian and City A.M, and has written special reports for The Daily Telegraph.
Chairing CBR's Dining Club events since 2006, Jason has spoken at over 200 events and met hundreds of senior IT decision-makers, and is a regular speaker at third-party industry events. He has also recorded a string of video and audio interviews with senior executives for CBR TV. Jason has provided public-speaker training to large vendors such as HP and IBM. Jason was voted among the 50 Most Influential People in the UK midmarket sector by the analyst firm Influencer 50, and among the 50 Most Influential in enterprise content management in 2008. In 2012 Jason was ranked number 12 in the 'Top Journalists to Follow on Twitter' rankings across all sectors of both trade and national press, as voted for by the public relations industry.
Prior to joining CBR, Jason was Managing Editor of the ComputerWire daily news service, and before that Editor of Mergers & Acquisitions Impact and Software Futures. Jason holds a Masters in Journalism from Goldsmiths College, London.
---
In Memory Computing for Financial Services: Past, Present and Future
Robert Barr – VP Data Grid Engineering Lead, Barclays
Long gone are the halcyon days of multi-year big-budget waterfall-style projects serviced by traditional relational databases, overnight batch processing and monthly reports. Today's world is about immediate and global access to vast oceans of information, insights derived from the analysis of floods of data and the ability to quickly and effectively move to market and deliver value to our customers.
Financial services operate in this increasingly complex and demanding environment with escalating demands on security, performance and scalability. Regulatory requirements abound from a proliferation of financial regulatory authorities like the Financial Conduct Authority (FCA), Prudential Regulatory Authority (PRA) and Bank of England in the UK, the Security and Exchange Commission (SEC) and Federal Reserve (Fed) in the US and dozens more in the countries that we operate in around the world, spawning regulatory jargon like SOX, MAS, SCAP, and BASEL III.
In this talk we'll look at the evolution of In-Memory Computing in Financial services and how it adds to and helps to address the challenges faced by large scale banking enterprises. We'll also look a little bit ahead at emerging technologies and discuss the opportunities and challenges that they present.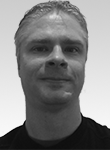 Rob has worked in IT for 16 years and in Financial Services for the last 8 years, on applications ranging from container shipping through medical insurance to stock trading and highly scalable, high performance trade reporting systems.
He acts as the In-Memory Data Grid SME for Barclays and co-chairs the Caching and NoSQL Communities of Practice. Rob helps organize and run the Docklands branch of the London Java Community, a 5000+ strong collective of Java enthusiasts from all sectors of development.
---
The In-Memory Computing Landscape: Leading the Fast Data Revolution
Abe Kleinfeld – President & CEO, GridGain
Organizations increasingly require real-time, highly scalable computing platforms in industries such as financial services, telecommunications, retail, SaaS, and IoT. This has spurred rapid advancements in chips, servers, storage and software for in-memory computing. We will review the state of in-memory computing today and offer some thoughts on where it is headed tomorrow as companies strive to create real-time, massively scalable Fast Data solutions.

Abe Kleinfeld joined GridGain as president & CEO in December 2013. In his first year with the company GridGain more than tripled sales, contributed its open source software to the Apache Software Foundation and grew open source downloads by over 5,000%, establishing GridGain as a leader in the rapidly expanding in-memory software market.
Prior to joining GridGain, Abe was president & CEO of network security leader nCircle, a company he led from early stage with a handful of customers through ten consecutive years of revenue growth, five consecutive years of profitability, two acquisitions, over 6,500 enterprise customers worldwide and $40M in annual sales. In April, 2013, nCircle was acquired by Tripwire.
Before nCircle, Abe was president & CEO of Eloquent, a leading provider of rich media communications solutions. While at Eloquent he attracted an experienced management team, implemented a high-growth strategy and guided the company through its successful $83 million IPO in February 2000.

Prior to Eloquent, Abe co-founded document management leader Odesta Systems Corporation. He played a key role in building the company from startup in 1991 through its merger with Open Text Corporation in 1995 and subsequent IPO in 1996 (NASDAQ:OTEX), where he led the company's sales and later marketing through 1998.
Abe's career spans four decades, going back to his start as a software engineer at Raytheon Data Systems, and includes marketing and sales management roles at Wang Laboratories and business development at Oracle Corporation. Abe holds a bachelor's degree in computer science from State University of NY at Oswego, and is an avid photographer and science fiction fan.
---
NVDIMM – Changes are Here So What's Next?
Arthur Sainio – Director of Product Marketing, SMART Modular Technologies
Non-Volatile DIMMs, or NVDIMMs, have emerged as a go-to technology for boosting performance for next generation storage platforms. The standardization efforts around NVDIMMs have paved the way to simple, plug-n-play adoption.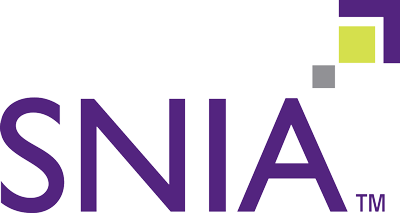 This session will highlight the state of NVDIMMs today and give a glimpse into the future – what customers, storage developers, and the industry would like to see to fully unlock the potential of NVDIMMs.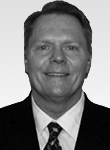 Arthur Sainio is a Director of Product Marketing at SMART Modular Technologies. Arthur has been driving new product launch and business development activities at SMART since 1998. Prior to Smart, Arthur worked as a product marketing manager at Hitachi Semiconductor America. While there, his focus was on DRAM, SRAM and Flash technologies. Arthur holds a MBA from San Francisco State University and a MS from Arizona State University.
---
More Memory for In-Memory? Easy!
Benzi Galili – Chief Operating Officer, ScaleMP
In-memory computing is a reality. So are the limits of memory capacity. Data size constantly increases, while application developers and IT staff push for in-memory efficiencies; the conclusion is inevitable: we need to be able to access more memory than the DRAM capacity that the server provides.

ScaleMP's Software Defined Memory (SDM) technology allows for more system memory to be available per server, far beyond the hardware limits, by utilizing memory from other nodes (over fabric) or from locally installed non-volatile memory (NVM) such as NAND Flash or 3D XPoint – transparently and without any changes to operating system or applications. We shall present the benefits of SDM, discuss the relevant use-cases, and share performance data.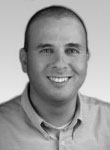 A computer enthusiast since 1982, Mr. Galili is the Chief Operating Officer at ScaleMP, having served with the company for more than 11 years in various technical and business roles. Benzi oversees ScaleMP's operations and manages partnerships with server system OEMs and component vendors to take advantage of latest and future technologies. Benzi also has overall responsibility for delivery of ScaleMP technologies to clients globally, which include owners of several of the world's largest shared-memory systems.