Platinum Sponsors

GridGain is revolutionizing data access and processing by offering the first enterprise-grade In-Memory Data Fabric for high-volume transactions, real-time analytics and hybrid data processing, built on Apache Ignite™. Designed to conquer today's Fast Data challenges, it allows companies to anticipate and innovate ahead of market changes. Download a 30-day free trial of the GridGain In-Memory Data Fabric
here
. For more information, visit
www.gridgain.com
and follow
@GridGain
.

Neeve Research is the creator of the X Platform, a revolutionary memory-oriented transaction processing platform for extreme enterprise applications. The platform pioneers the use of advanced messaging, in-memory data management and decoupled enterprise data management to enable true no-compromise enterprise computing. The product is currently running massive mission critical applications at major securities trading and gaming corporations. For more information, visit
www.neeveresearch.com
and follow
@neeveresearch
.

Striim (pronounced "stream") is an end-to-end streaming integration + intelligence solution. The platform enables real-time data ingestion and Change Data Capture (CDC) across a wide variety of data sources. With Striim, enterprises can aggregate and correlate streams, detect anomalies, identify and visualize events of interest, and trigger alerts and workflows. This all happens in-memory, before the processed data is loaded to a wide variety of targets (Hadoop, Kafka, AWS...). For more information, visit
www.striim.com
.
Gold Sponsors
Silver Sponsors
Media Sponsors
Foundation/Association Sponsors

About The Apache Software Foundation (ASF) Apache products power half the Internet, manage exabytes of data, execute teraflops of operations, store billions of objects in virtually every industry, and enhance the lives of countless users and developers world-wide. Established in 1999 to shepherd, develop, and incubate Open Source innovations "The Apache Way", the ASF oversees 350+ projects led by an all-volunteer community of over 500 individual Members and 4,500 Committers across six continents. For more information, visit
http://www.apache.org/
or follow
@TheASF
on Twitter.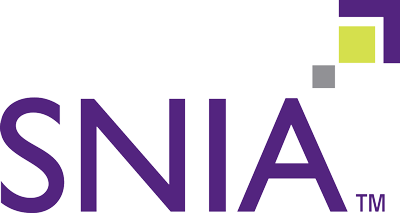 The Storage Networking Industry Association (SNIA) is a not–for–profit global organization, made up of member companies spanning the global storage market. SNIA's mission is to lead the storage industry worldwide in developing and promoting standards, technologies, and educational services to empower organizations in the management of information. To this end, the SNIA is uniquely committed to delivering standards, education, and services that will propel open storage networking solutions into the broader market. For more information visit
http://www.snia.org
.