Hybrid Transaction/Analytical Processing -"HTAP"- What is it and Why It Matters
According to Gartner, "by 2019, adoption of HTAP-enabled in-memory data management platforms will almost triple from the 2016 level, driven by digital business projects." HTAP is about spotting trends and being aware of leading indicators in order to take immediate action. Hybrid transaction/analytical processing is empowering application leaders to innovate via greater situational awareness and improved business agility. This has created an upheaval in the established architectures, technologies and skills driven by the use of in-memory computing technologies as enablers.
In this session, Colin will discuss how this convergence and intersection of artificial intelligence, big data and transactional processing has delivered significant digital transformation in advertising, e-commerce, fraud detection and logistics. HTAP is expected to grow rapidly with the introduction of critical IoT applications in the next five years.
He will discuss the ideal HTAP scenario, why traditional DBMS fail to deliver HTAP and how to successfully architect in memory HTAP solutions. The emergence of HTAP means as an IT leader you must identify the value of advanced real-time analytics, and where and how these can enable process innovation in your organization. By eliminating analytic latency and data synchronization issues, HTAP will enable you to simplify your information management infrastructure and overcome the challenges of adopting this new approach.
Speakers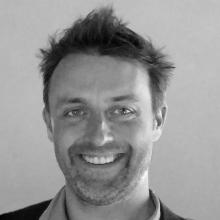 Head of Engineering
at
Neeve Research
Colin MacNaughton is a software industry veteran with over 15 years of building ultra low latency applications for trading and e-commerce. While he works in many languages, his favorite for enterprise applications is still Java. Colin leads the engineering and support teams for Neeve Research and spends his days and nights finding ways to make building in memory applications in Java both easier and faster.