Introducing Hazelcast Jet - A New Fast Batch and Stream Processing Engine
Hazelcast Jet, introduced earlier this year, is a new DAG based distributed platform for fast stream and batch processing of data. With Hazelcast IMDG providing storage functionality, Jet performs parallel execution to enable data-intensive applications to operate in near real-time.
In this talk, Greg will describe the architecture, performance and use cases for Jet. He will also demonstrate jet running batch and streaming applications and show how easy it is to work with Jet.
Speakers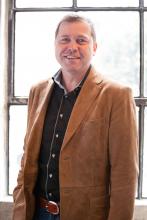 Greg is CEO and CTO of Hazelcast Inc, a leading in-memory computing company. He is a member of the JCP Executive Committee and was co-spec lead of JSR107, the caching specification for Java.