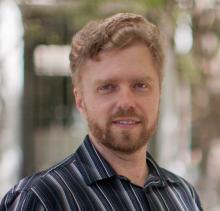 Chief Technologist Bigdata
at
EPAM Systems Inc
Dr. Konstantin Boudnik, is one of the veteran developers of Apache Hadoop, co-author of Apache BigTop, the open source framework for creation of software stacks and operation of data processing projects used by all commercial vendors of Hadoop-based platforms including Amazon EMR, Google Cloud Dataproc, and other major distributors.
With more than 20 years of experience in software development, big- and fast-data analytic, distributed systems and more, Dr. Boudnik was granted seventeen US patents in distributed computing, and participated in a dozen of open source projects in the field of distributed computing and data processing.
As a member of Apache Software Foundation, he has helped, contributed to, and championed a number of successful Apache top level projects including Apache Ignite, Apache Groovy, Apache Zeppelin. Dr. Boudnik is frequent speaker at domestic and international open-source development conferences including Linux Foundation events, Hadoop Summit, SCALE and others.
During his carrier, Dr. Boudnik hold engineering and leadership positions at Sun Microsystems, Yahoo!, Karmasphere, WANdisco.
In the past, Dr. Boudnik's has founded a number of technological startups and serves on the advisory board for a number of Silicon Valley firms. Most recently, Dr. Boudnik has co-authored "Professional Hadoop" book.